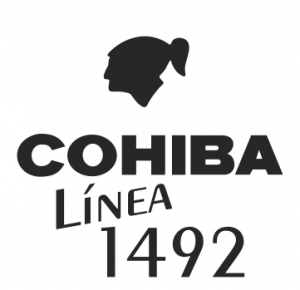 COHIBA LINEA 1492
It was specially created for President Fidel Castro in 1966 and manufactured in the then-secret but now world-famous "El Laguito" factory. In addition to the Cuban leadership's own consumption, the Cohibas were only intended as representative gifts for heads of state and diplomats.
It is typical of the Cohiba that two of the insert leaf types, Seco and Ligero, are additionally fermented in barrels for a third time, which helps the cigars to achieve an extremely smooth and rounded development of their variety of flavors. No cigar combines strength and finesse in the same way as a Cohiba.
Showing all 19 results
COHIBA LINEA 1492 CUBAN CIGARS
BUY COHIBA LINEA 1492  CIGARS ONLINE EXPRESS SHOP
COHIBA LINEA 1492 POPULAR  SIZES ARE MADE WITH TRIPA LARGA, TOTALMENTE A MANO – LONG FILLER, TOTALLY HAND MADE VITOLAS.
Image
Name
Category
Price
Quantity
Buy
COHIBA SIGLO VI BOX 10
COHIBA CUBAN CIGARS, LÍNEA 1492

€

1130.00
Out of stock
COHIBA SIGLO VI BOX 15 TUBOS
COHIBA CUBAN CIGARS, LÍNEA 1492

€

1510.00
Out of stock
COHIBA SIGLO V BOX 25
COHIBA CUBAN CIGARS, LÍNEA 1492

€

2709.00
Out of stock
COHIBA SIGLO VI BOX 25
COHIBA CUBAN CIGARS, LÍNEA 1492

€

2825.00
Out of stock
COHIBA SIGLO IV BOX 25
COHIBA CUBAN CIGARS, LÍNEA 1492

€

1980.00
Out of stock
COHIBA SIGLO IV BOX 25
COHIBA CUBAN CIGARS, LÍNEA 1492

€

2087.00
Out of stock
COHIBA SIGLO IV BOX 15 TUBOS
COHIBA CUBAN CIGARS, LÍNEA 1492

€

1510.00
Out of stock
COHIBA SIGLO V BOX 15 TUBOS
COHIBA CUBAN CIGARS, LÍNEA 1492

€

1880.00
Out of stock
COHIBA SIGLO II BOX 15 TUBOS
COHIBA CUBAN CIGARS, LÍNEA 1492

€

847.00
Out of stock
COHIBA SIGLO II BOX 25
COHIBA CUBAN CIGARS, LÍNEA 1492

€

1121.00
Out of stock
COHIBA SIGLO II BOX 25
COHIBA CUBAN CIGARS, LÍNEA 1492

€

1182.00
Out of stock
COHIBA SIGLO III BOX 25
COHIBA CUBAN CIGARS, LÍNEA 1492

€

1847.00
Out of stock
COHIBA SIGLO III BOX 25
COHIBA CUBAN CIGARS, LÍNEA 1492

€

1847.00
Out of stock
COHIBA SIGLO III TUBOS DISPLAY 15 CIGARS
COHIBA CUBAN CIGARS, LÍNEA 1492

€

1365.00
Out of stock
COHIBA SIGLO I DISPLAY 25 CIGARS
COHIBA CUBAN CIGARS, LÍNEA 1492

€

663.00
Out of stock
COHIBA SIGLO I BOX 25
COHIBA CUBAN CIGARS, LÍNEA 1492

€

838.00
Out of stock
COHIBA SIGLO I BOX 25
COHIBA CUBAN CIGARS, LÍNEA 1492

€

838.00
Out of stock
COHIBA MEDIO SIGLO BOX 25
COHIBA CUBAN CIGARS, LÍNEA 1492
Out of stock
COHIBA MEDIO SIGLO BOX 15 TUBOS
COHIBA CUBAN CIGARS, LÍNEA 1492

€

1262.00
Out of stock