SAN CRISTOBAL DE LA HABANA CIGARS
The current Cuban capital Havana was called "San Cristobal de La Habana" when it was founded in 1519 – San Cristobal in honor of the explorers Christoph Columbus and la Habana after an Indian term for "place".
The Habanos brand San Cristóbal de La Habana was launched in 1999, on the threshold of the new millennium, to commemorate the city's long and varied history.
The range consists of four formats with a light to medium-strong taste. Each format is named after one of the forts that defended the city when it was still the center of the Spanish empire in Latin America. The tobacco varieties of the San Cristóbal de La Habana all come from the Vuelta Abajo region.HS_Logo_Habanos_NEUAll formats are 'totalmente a mano, tripa larga' – long fillers made entirely by hand. No other Habanos brand has two formats – El Morro and La Fuerza.
SMOKING TIME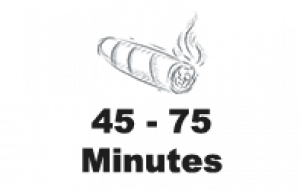 SAN CRISTOBAL EL PRINCIPE
Format: Minutos
Length: 110 mm
Ring dimension: 42 mm
SMOKING TIME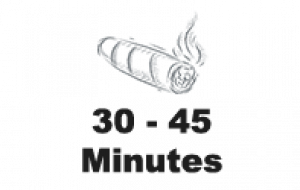 AVAILAIBLE SAN CRISTOBAL DE LA HABANA CIGARS