QUAI D'ORSAY CUBAN CIGARS
This brand owes its origins to the taste of the French market. Created in the 1970s, its name is taken from a famous street in Paris on the banks of the Seine.
All Quai d'Orsay formats are made from light tobacco blends from the Vuelta Abajo region. Their cover pages are characterized by their bright colors: Claro (light brown) and Colorado Claro (medium brown).
All formats are 'totalmente a mano, tripa larga' – long fillers made entirely by hand.
SMOKING TIME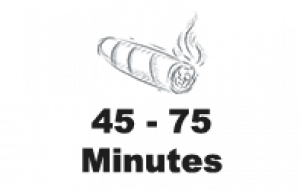 SMOKING TIME