JOSE L PIEDRA CUBAN CIGARS
José L. Piedra are particularly remarkable Habanos because the leaves used come exclusively from the tobacco growing region of Vuelta Arriba.
The Piedra family moved to Cuba from the Spanish province of Asturias in the 1880s. She settled near the town of Santa Clara, which is in the heart of the Vuelta Arriba region, where tobacco has been grown since the 16th century, and started producing cigars there.
The second generation, led by José Lamadrid Piedra, founded and developed the brand as we know it today. Your cigars are sturdy and inexpensive. They are valued for their strong flavor.
All seven formats of the José L. Piedra are produced in the traditional 'totalmente a mano, tripa corta' process – completely hand-made short fillers.
JOSE L. PIEDRA PETIT CAZADORES
Format: Petit Cazadores
Length: 105 mm
Ring dimension: 43 mm
SMOKING TIME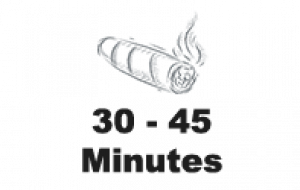 JOSE L. PIEDRA CONSERVAS
Format: Conservas JLP
Length: 140 mm
Ring dimension: 44 mm
SMOKING TIME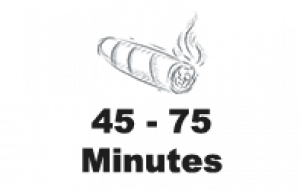 JOSE L. PIEDRA CAZADORES
Format: Cazadores JLP
Length: 152 mm
Ring dimension: 43 mm
SMOKING TIME