PARTAGAS CIGARS
If there's one particularly famous cigar factory in Havana, it's Partagás. It is located on Calle de la Industria 520, just behind the Capitol building, in the heart of the city.
The manufactory was opened by Don Jaime Partagás in 1845 and has been continuously producing cigars that bear his name.
A Partagás can be recognized immediately by their heavy and earthy aromas, which intensely reflect the lush character of the classic Habanos.
The character of these cigars goes back to tobaccos from the Vuelta Abajo region, which are selected for their unmistakable richness in taste and aromas.
Partagás are available in a wide range of shapes and formats. The most famous are the "Series D No. 4", the legendary "Lusitania" and the "8-9-8", a cigar that gets its name from the way it is arranged in the box.
All formats are 'totalmente a mano, tripa larga' – long fillers made entirely by hand.
PARTAGAS SHORTS
Format: Minutos
Length: 110 mm
Ring dimension: 42 mm
SMOKING TIME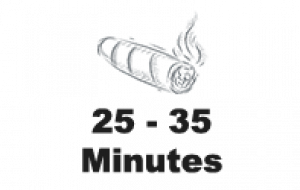 Format: Piramides
Length: 156 mm
Ring dimension: 52 mm
SMOKING TIME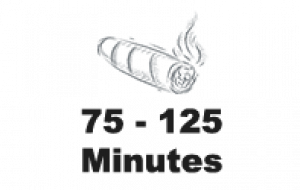 ALL AVAILABLE PARTAGAS FROM HABANOS
When you think about Cuban Cigars Partagas is one of the top five Cuban Cigars Brands recognized worldwide.
We offer a comprehensive information about Partagas and all available cuban cigars made under the Partagas name brand. 
Image
Name
Category
Price
Quantity
Buy
PARTAGAS SERIE E No.2 - 2015 (TR) BOX 10
PARTAGAS, STANDARD

€

633.00
Out of stock
PARTAGAS PARTAGAS 170 ANIVERSARIO - 2015 (CDH) HUMIDOR 50
PARTAGAS, STANDARD

€

9030.00
Out of stock
PARTAGAS SERIES No.1 - 2017 BOX 25
PARTAGAS, STANDARD

€

1106.00
Out of stock
PARTAGAS SALOMONES (CDH) BOX 10
PARTAGAS, STANDARD

€

298.00
Out of stock
PARTAGAS MADURO No.1 (CDH + HS)
LÍNEA MADURO, PARTAGAS

€

325.00
Out of stock
PARTAGAS CULEBRAS (CDH) BOX 20
PARTAGAS, STANDARD

€

219.00
Out of stock
PARTAGAS SUPER PARTAGAS BOX 25
PARTAGAS, STANDARD

€

171.00
Out of stock
PARTAGAS SHORTS BOX 25
PARTAGAS, STANDARD

€

232.00
Out of stock
PARTAGAS SERIE E No.2 BOX 15 TUBOS
LÍNEA SERIES, PARTAGAS

€

465.00
Out of stock
PARTAGAS SERIE E No.2 BOX 25
LÍNEA SERIES, PARTAGAS

€

699.00
Out of stock
PARTAGAS SERIE E No.2
LÍNEA SERIES, PARTAGAS

€

139.00
Out of stock
PARTAGAS SHORTS BOX 50
PARTAGAS, STANDARD

€

574.00
Out of stock
PARTAGAS SERIE D No.5 BOX 15 TUBOS
LÍNEA SERIES, PARTAGAS

€

365.00
Out of stock
PARTAGAS SERIE D No.5 BOX 10
LÍNEA SERIES, PARTAGAS

€

194.00
Out of stock
PARTAGAS SERIE D No.5 BOX 25
LÍNEA SERIES, PARTAGAS

€

485.00
Out of stock
PARTAGAS SERIE P No.2 BOX 15 TUBOS
LÍNEA SERIES, PARTAGAS

€

458.00
Out of stock
PARTAGAS SERIE P No.2 BOX 25
LÍNEA SERIES, PARTAGAS

€

648.00
Out of stock
PARTAGAS SERIE P No.2 BOX 10
LÍNEA SERIES, PARTAGAS

€

259.00
Out of stock
PARTAGAS SERIE D No.6 BOX 25
LÍNEA SERIES, PARTAGAS

€

451.00
Out of stock
PARTAGAS SERIE D No.6 BOX 20
LÍNEA SERIES, PARTAGAS

€

361.00
Out of stock
PARTAGAS SERIE D No.4 BOX 15 TUBOS
LÍNEA SERIES, PARTAGAS

€

383.00
Out of stock
PARTAGAS SERIE D No.4 BOX 25
LÍNEA SERIES, PARTAGAS

€

544.00
Out of stock
PARTAGAS SERIE D No.4 BOX 10
LÍNEA SERIES, PARTAGAS

€

217.00
Out of stock
PARTAGAS PRESIDENTES BOX 25
PARTAGAS, STANDARD

€

377.00
Out of stock
PARTAGAS PETIT CORONAS ESPECIALES BOX 25
PARTAGAS, STANDARD

€

219.00
Out of stock
PARTAGAS PARTAGAS DE LUXE BOX 10 TUBOS
PARTAGAS, STANDARD

€

125.00
Out of stock
PARTAGAS PARTAGAS DE LUXE BOX 25 TUBOS
PARTAGAS, STANDARD

€

325.00
Out of stock
PARTAGAS MILLE FLEURS BOX 25
PARTAGAS, STANDARD

€

223.00
Out of stock
PARTAGAS MILLE FLEURS BOX 10
PARTAGAS, STANDARD

€

88.00
Out of stock
PARTAGAS MADURO No.3 BOX 25
LÍNEA MADURO, PARTAGAS

€

609.00
Out of stock
PARTAGAS LUSITANIAS BOX 25
PARTAGAS, STANDARD

€

798.00
Out of stock
PARTAGAS MADURO No.1 BOX 25
LÍNEA MADURO, PARTAGAS

€

427.00
Out of stock
PARTAGAS MADURO No.2 BOX 25
LÍNEA MADURO, PARTAGAS

€

634.00
Out of stock
PARTAGAS MILLE FLEURS DISPLAY BOX 25
PARTAGAS, STANDARD

€

182.00
Out of stock
PARTAGAS LUSITANIAS BOX 10
PARTAGAS, STANDARD

€

319.00
Out of stock
PARTAGAS LUSITANIAS BOX 50
PARTAGAS, STANDARD

€

1597.00
Out of stock
PARTAGAS HABANEROS BOX 25
PARTAGAS, STANDARD

€

185.00
Out of stock
PARTAGAS CORONAS SENIOR BOX 25 TUBOS
PARTAGAS, STANDARD

€

293.00
Out of stock
PARTAGAS CORONAS JUNIOR BOX 25 TUBOS
PARTAGAS, STANDARD

€

215.00
Out of stock
PARTAGAS 8--9--8 BOX 25
PARTAGAS, STANDARD

€

616.00
Out of stock
PARTAGAS CAPITOLS BOX 50
LÍNEA RETRO, PARTAGAS

€

814.00
Out of stock
PARTAGAS ARISTOCRATS BOX 25
PARTAGAS, STANDARD

€

167.00
Out of stock