TRINIDAD CUBAN CIGAR
Trinidad Cuban Cigar is named after the beautiful 16th Century city of La Santísima Trinidad (The Holy Trinity), listed by UNESCO as a World Heritage Site, which is situated on Cuba's south coast.
Trinidad, as a Habano brand, dates back to 1969 but for many years, like Cohiba, it was made only for gifts to foreign diplomats. Not until 1998 was it released for general sale and then only in small quantities. At the start there was only one size of Trinidad: Fundadores. In 2003 three more sizes, the Reyes, the Coloniales and the Robusto Extra, were added to the range.
The Trinidads were created in El Laguito, the cigar factory where the Cohibas are made. They consist of special mixtures of selected tobacco leaves from the best Vegas Finas de Primera (first quality plantations) in the Vuelta Abajo region and are known for their variety of classic flavors.
Showing all 10 results
---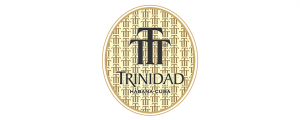 TRINIDAD CUBAN CIGARS
BUY TRINIDAD ONLINE EXPRESS SHOP
Trinidad popular  sizes are made with Tripa larga, Totalmente a Mano – long filler, totally hand made vitolas.
| Image | Name | Category | Price | Quantity | Buy |
| --- | --- | --- | --- | --- | --- |