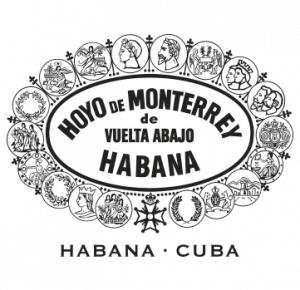 HOYO DE MONTERREY   CUBAN CIGARS
Hoyo de Monterrey brand is renowned for its Double Corona and for the prestigious Epicure series, the No.1 and No. 2, to which the longer Epicure Especial was added in 2008. There is also a range of standard and slender gauge vitolas known as the Hoyo de Monterrey Le Hoyo Series. Hoyo de Monterrey was the first brand to introduce a Petit Robusto in 2005, the 50 ring gauge size with a shorter length to suit those who like thicker formats, but do not always have the time to enjoy them.
The name Hoyo de Monterrey comes from the place San Juan y Martinez, which is located in the heart of the tobacco region Vuelta Abajo. The Hoyo de Monterrey plantation, one of the great Vegas Finas de Primera, can be reached through a gate from the main square of the town. The inscription "Hoyo de Monterrey. José Gener. 1860" is attached to it.
'Hoyo' literally means 'valley' and in this case describes the deep location of the plantation on the fertile banks of the San Juan y Martinez river.
José Gener, a Spaniard from Catalonia, was the first to use the name of his Vega as a brand name for Habanos in 1865.
The taste of the Hoyo de Monterrey makes it a popular choice for all those who are looking for a fine but aromatic Habano that is light in taste but convinces with great elegance and complexity.
Showing all 30 results
---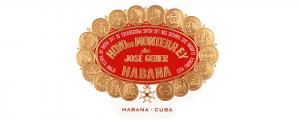 HOYO DE MONTERREY   CUBAN CIGARS
BUY HOYO DE MONTERREY  CIGARS ONLINE EXPRESS SHOP
HOYO DE MONTERREY  popular  sizes are made with Tripa larga, Totalmente a Mano – long filler, totally hand made vitolas.
| Image | Name | Category | Price | Quantity | Buy |
| --- | --- | --- | --- | --- | --- |